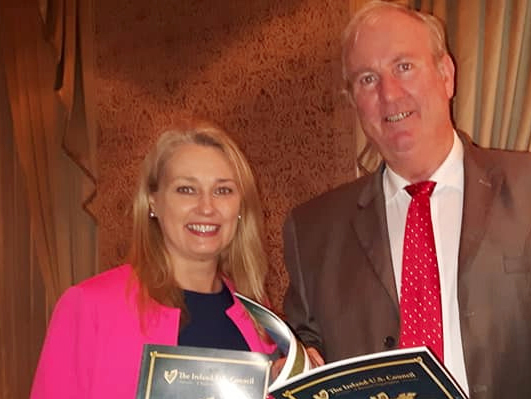 It is first time since the opening of the Michael Davitt Museum that a Minister has committed ongoing funding for a full-time professional Curator. The Minister for Rural and Community Development Michael Ring congratulated Yvonne Corcoran Loftus on her appointment as Curator of the Museum. Minister Ring said this is a great example of cultural animation being used as a tool to initiate community development. Speaking at the Michael Davitt Museum in Straide on Friday, January 11, the Minister lauded Mayo North East, Michael Davitt Committee, Mayo County Council and OPW for a new collaborative approach for both the Museum and the village of Straide. At the meeting the Minister officially announced funding of €40k for the development of the Michael Davitt Museum in addition to Leader funding of £15,000.
The funding will support plans to develop the museum as a Centre of Excellence. The museum has attained Accreditation in the Museum Standards Programme for Ireland. Minister Ring states Michael Davitt was the first to understand social inclusion. Were he here today he would no doubt endorse the aims and objectives of the SICAP programmes, whose aims are to include the marginalised and bring social justice to individuals and communities.
"The centre helps us to remember the great work completed in the past, it helps to remember our culture, and these type of initiatives bring immense benefits to the local area from a social inclusion perspective'' Mayo North East LEADER Partnership (MNELP) will be responsible for managing the development of the Museum in line with the aims and objectives of the Mayo Local Economic and Community Plan.
Justin Sammon, CEO of MNELP, welcomed the funding, stating: "We want to thank the minister for supporting the centre in this way. There is great symbolism in supporting social inclusion measures by funding a centre that remembers the life and work of an outstanding person that happened to have a disability and became a Global Reformer.