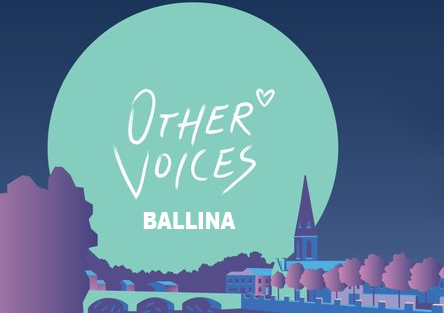 The first 15 acts have been revealed for the Other Voices Ballina Music Trail.
They include Runabay, Lydia Ford, Join Me In The Pines, Shookrah, The Mary Wallopers and many more.
The line-up for the second edition of Other Voices Ballina on February 28 and 29 features Elbow, Skinny Living, Denise Chaila and Jesca Hoop in St. Michael's Church in the heart of the town over two nights of incredible music while being recorded for TV in front of a live audience.
Tickets for the St. Michael's Church TV recording performances cannot be purchased and will be given away through competitions in national and local radio, press and online.
As is the long-standing tradition, artists for each night of the church concert will only be announced the week of Other Voices Ballina.
Alongside the church recordings, the Other Voices Music Trail will be in full swing throughout the weekend. Pubs and venues dotted across the town will be brimming with free performances from a whole host of genres.
The first 15 acts in Ballina this year are: Bell X1 guitarist David Geraghty, aka Join Me In The Pines; alternative folk singer Joel Harkin; MOBO Award-nominated jazz drummer David Lyttle who joins forces with rising star jazz guitarist Joseph Leighton; indie folk from Glens of Antrim sextet Runabay; multi-instrumentalist Anna Mullarkey mixing folk, jazz and electronica; folk-pop from duo Elkin; Cork collective Shookrah serving up synth-grooves and alternative R&B; post-punk and psychedelia from Belfast's Junk Drawer; indie pop artist Lydia Ford, originally from Mayo; some neo-soul with an electronic edge from Dublin native Nnic; raw and raucous post-punk from Dublin band Sprints; indie band Ports, from Northern Ireland; rapper and spoken word artist Murli (one-third of Limerick's Rusangano Family); bubblegum pop with Squarehead; and last but not least, Dundalk folksters The Mary Wallopers exuding raw energy – think the Clancy Brothers meets John Lydon!
The series of free gigs will take place in the following venues and the full day to day line-up will be announced during the week of the festival: The Loft, T. Breathnach's, An Sean Sibin, An Bolg Bui, Harrison's, Paddy Mac's, Bar Square, Tarbh 47, The Cot & Cobble, Vincy's Bar and Shambles.
All those planning to attend Other Voices Ballina should register for free in advance and exchange tickets for festival wristbands at the Other Voices Ballina Hub. All festival-goers who collect wristbands from The Hub will have the opportunity to win a multitude of great prizes, including tickets to St. Michael's Church, signed Other Voices Ballina posters, Other Voices merchandise, and lots more. Entry to all Music Trail events is on a first-come, first-served basis.